"Drink to me, drink to my health, you know I can't drink any more."
- Pablo Picasso, Spanish painter
By the urging from one of my pregnant friends, I logged onto target.com to look through her baby registry and assess if she needed another registry at a different chain. An item on the list caught my eye:
Me: Nipple brush??
Her: For the bottles, get your mind out of the gutter!
Me: Nipple brushes, for when tassels won't do.
Her: Lol you're dirty.
Me: Nipple brushes, comb your lover's chest hair!
Her: Bah hahahahha I could totally do that to my lover.
Me: Nipple brushes, not your momma's nipple cleaner.
Her: Ewwww.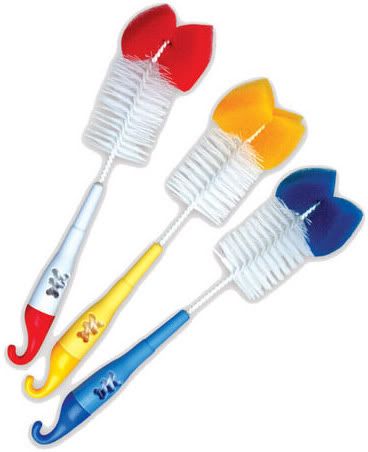 A picture of the offenders.
I remember my parents forced me to wash out my bottle with my tongue and then load it in the dishwasher.
Retailers currently have every item one could ever want. Baby Einstein, Burt's Bees Baby, even Disney and Diego themed clothing. Organic clothing for twice the price! I know all these articles are useful in some way, but if I ever were to have a child, I would probably only register for the essential components.
You know: Crown Royal, diapers, a crib.
I'm kidding! I have a bed, why would I need a crib? That kid better not hog the sheets, or be in the way of sexy time.